Twice The Performance For HALF The Energy Cost
Schedule Your Free, No Risk Energy Analysis Today And See How Much Money You Can Save.
Why Should You Upgrade To LED Lighting?
DTE Energy and Consumer Energy industrial and commercial rebates can cover 50% or more the project cost. Thousands of dollars in utility rebates are available. The Safety Source will navigate the rebate process for you.
60%-90% energy savings over fluorescent, incandescent, halogen and HID fixtures.

ZERO MONEY DOWN!!
Ask us how we can help you upgrade your business to LED lighting for FREE!!


Maintenance Cost Avoidance (MCA) is a minimum 5 years and can be as long at 22 years with our best in class LED fixtures having 200,000 hours life expectancy and a 10 year warranty.
Tax Deductions are available for upgrading to LED fixtures, the
EPAct 179D may allow your business a significant tax deduction.

LED fixtures contain no harmful mercury and use less energy and produce higher light output.
LED bulbs have many environmental benefits. They have longer lifespans than incandescent bulbs and fluorescent lights (CFLS), plus LED bulbs have a cleaner manufacturing process.

To put things in perspective, LED bulbs typically last at least 50,000 hours, CFLs last 8,000 on average, and incandescent bulbs last 1,200 on average. This means less environmental waste since you're not replacing them as often.
Besides LED bulbs lasting longer, they have a much lower carbon footprint too, since they use less energy to light your business. The total energy usage for an LED bulb is about 30 times lower than a comparable incandescent bulb.
Business owners that use LED lights not only reduce their carbon footprint, they save money too.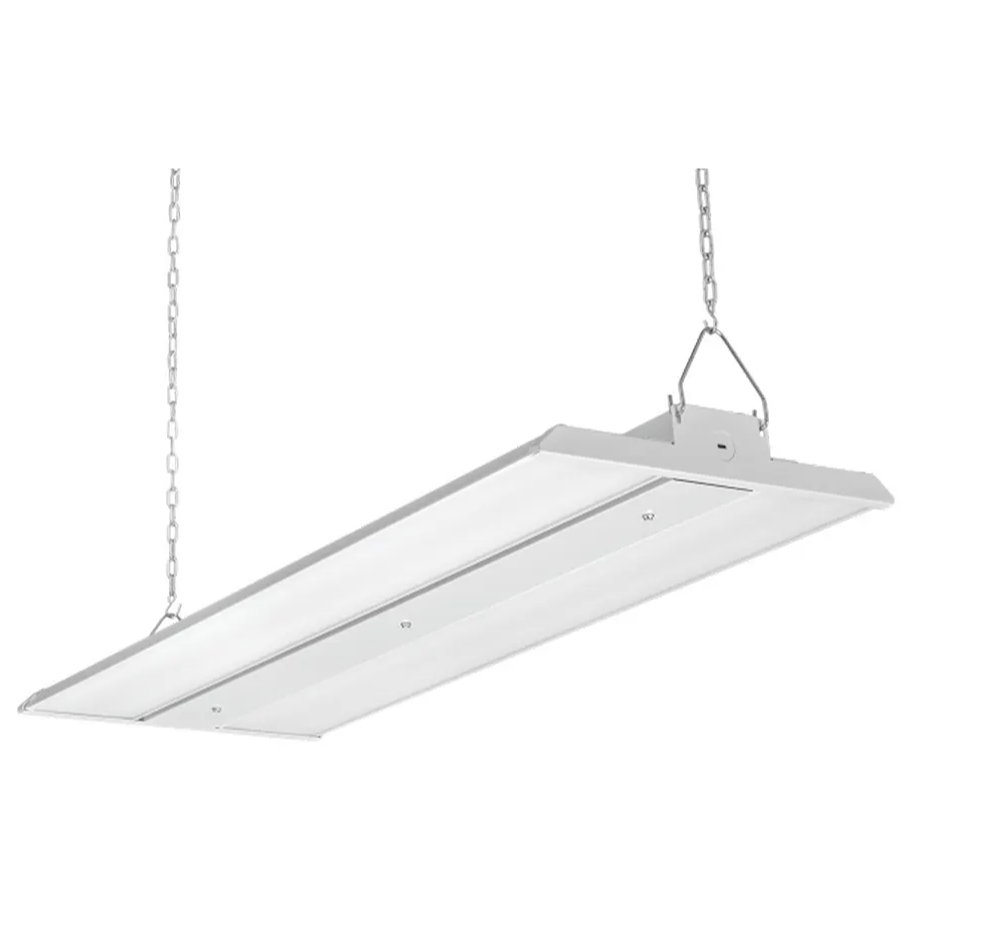 Whether it's DTE, Consumers Energy, or another utility provider, there are instant rebates available based on Annual Kilowatts Saved that will save you tens of thousands of dollars on the cost of your project.
Prescriptive Rebates
Your utility provider offers prescriptive rebates that are 1-to-1 fixture replacement rebates. These incentives are paid based on the quantity, size and efficiency of the equipment being replaced. For more information on DTE Prescriptive Rebates click HERE.
See if your preferred fixture qualifies for a rebate HERE.

Custom Rebates
To save you even more money, our lighting experts will perform a lighting study and take light readings at your facility, at no cost to you, to create a more efficient lighting scheme proposal. Reducing the amount of LED lights being installed, while providing the same or better lighting quality compared to your current setup. This will get you an even LARGER rebate than just the Prescriptive Rebates and it will also reduce the cost and maintenance of the total amount of fixtures needed for the install. For more information on Custom Rebates click HERE.

You can download the DTE program application HERE.
EPAct 179D Energy Tax Deductions - $0.60/sqft Tax Deductions For Energy Efficient Interior Lighting Upgrades. Up to $1.80/sqft Tax Deductions if also upgrading HVAC and building envelope.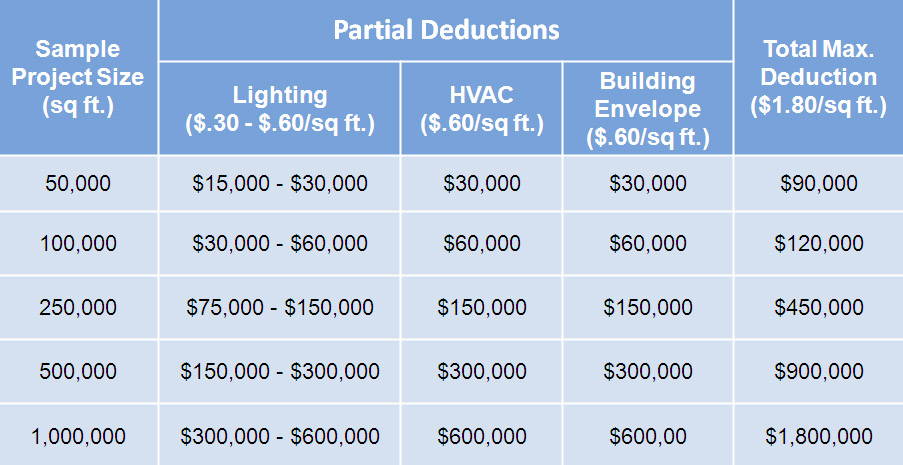 As a Michigan Saves authorized lender, Ascentium offers customized financing up to $1.5 million, a simplified application process, and quick access to 100 percent financing to cover tax, shipping, and installation. They structure payments that help meet cash-flow-positive results.
You can download the financing application HERE.
- Step 1 -
Lighting Analysis
The Safety Source will perform a free comprehensive lighting analysis of your interior and exterior lighting.
- Step 2 -
Rebate Calculation
We analyze your current lighting scheme with the help of our program calculator to estimate any rebates you will receive for updating to LED.
- Step 3 -
Cost Reduction
After we determine the cost of upgrading your lights to LED, our software calculates the reduction in your monthly electric bill you should expect.
- Step 4 -
Installation
We install your new LED lights! After our turnkey installation, your energy bill will drop immediately and you will begin to see the savings on your next (and every subsequent) energy bill. Typical ROI is under 2 years.
What An LED Lighting Upgrade Can Do For You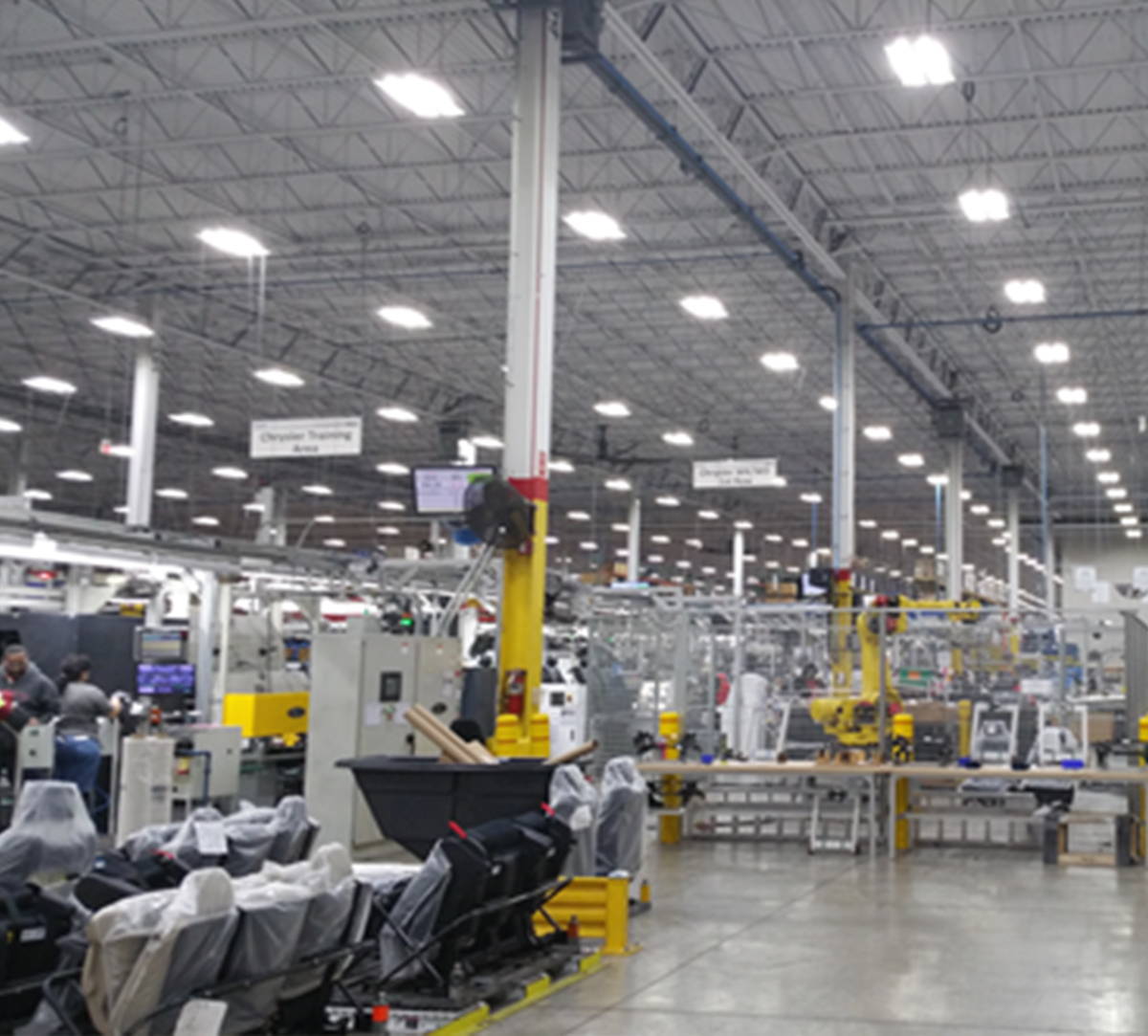 Magna Seating



Annual Electricity Savings $100,800

Reduced maintenance costs by $10,000 annually

Rebate amount captured from DTE Energy $86,707

ROI 11 Months
Fisher Dynamics



Annual Electricity Savings $34,000

Annual Kilowatt Savings 306,000 kWh

Rebate amount captured from DTE Energy $22,000

ROI 8.5 Months
The Safety Source has retrofit over 70 million sq. ft. of industrial and commercial space throughout the United States and Canada since 2008. We have performed these projects for the worlds largest OEM and Tier I automotive manufactures, multiple car dealerships, distribution centers, retail stores, churches, schools, and hospitals.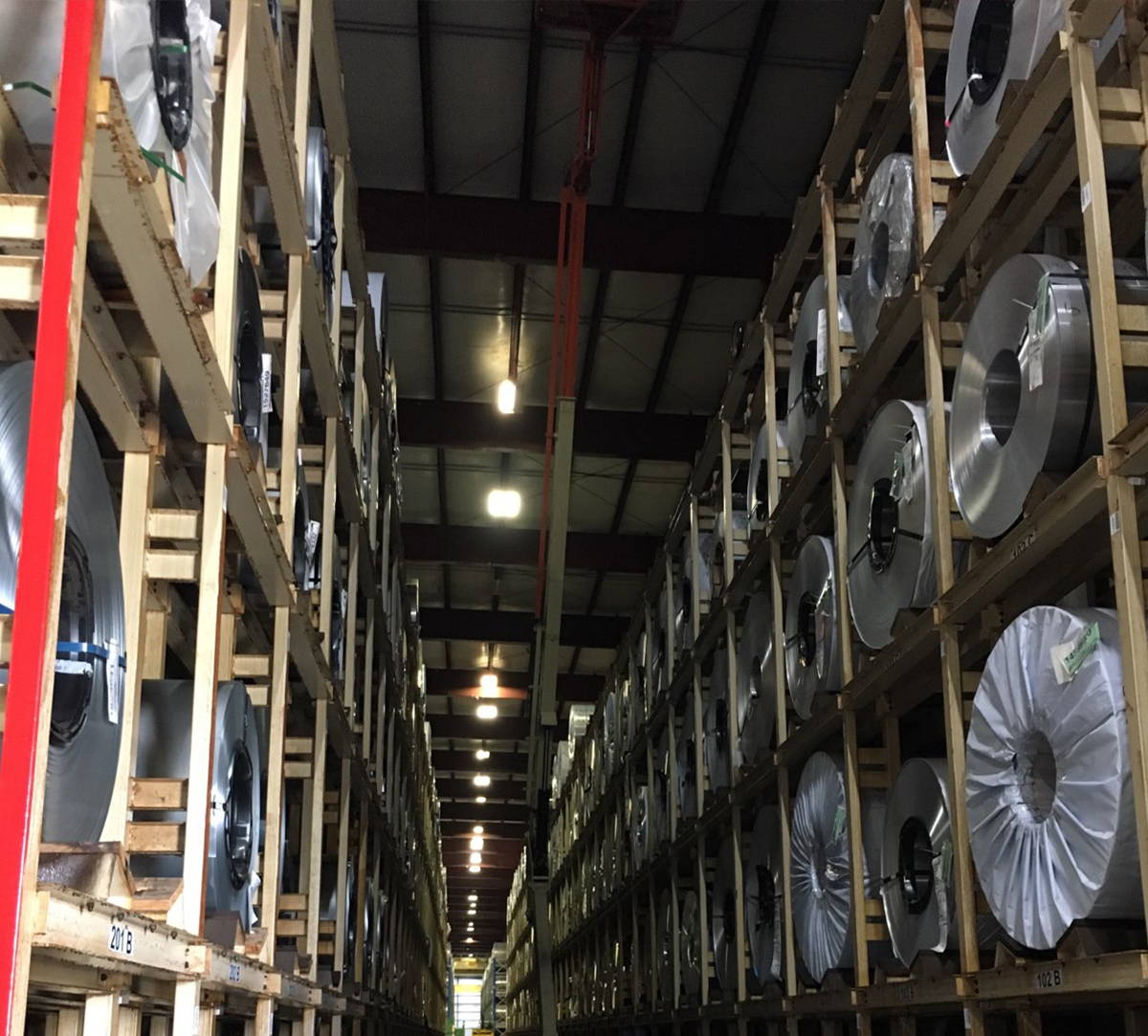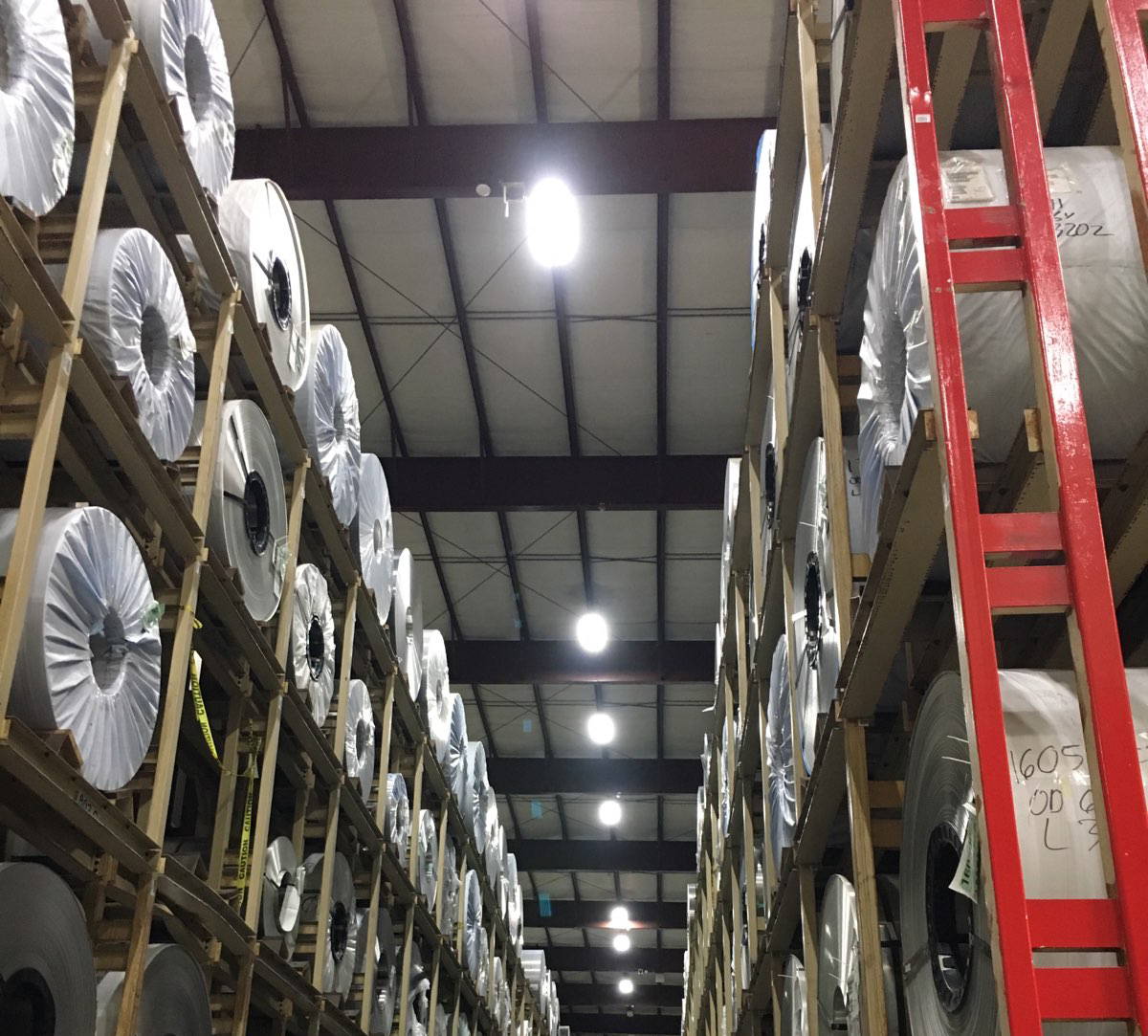 What Our Clients Have to Say
" Thanks to The Safety Source introducing LED lighting to our facility in 2015, we captured over $80,000 in rebates from DTE Energy and have seen our electricity bill reduced by $11,000 per month."
- Facility Manager, Magna Seating
"I wanted to thank you for securing over $800,000 in utility rebates and verifying that payments were made. Had it not been for The Safety Source, we may not have known about such rebates. If it weren't for you and your team, so many projects may not have gone as smoothly, on budget, and with the most professional attitude."
-Director Of Energy, Flex-N-Gate
At The Safety Source, we work with a wide range of LED equipment suppliers and experienced, local electrical contractors.
Our suppliers and installation team's goal is to provide industrial and commercial LED lighting to any type of business, including manufacturers, distribution centers, churches, schools, medical facilities, and more.




Why Choose Safety Source as Your Led Lighting Solution?
The Safety Source's excellent service, experience, and value are key reasons why companies choose us for their LED lighting retrofits and new installations.

Here's five good reasons to choose us:
Swift and accurate quotes
Our experienced team can quickly arrange a consultation and swiftly produce a detailed quote and proposal.
Full Solution Provider
We provide a thorough and free consultation, a detailed rebate calculation, energy bill savings projections, and complete installation.
Flexibility
We work with many LED suppliers, providing you the option to choose your bulbs, light intensity, and more.
Experience
We have over 12 years of experience retrofitting lighting in commercial and industrial areas.
Valuable
We provide the best LED lighting value and use advanced software to project your savings and ROI.
How much does it cost to get LED lights installed?
The total cost varies depending on the amount of lights, types of bulbs, and various other factors. Fill out our form or call us today for an accurate estimate for your facility.
How much money do LEDs save?
LED bulbs use 75% to 90% less energy than incandescent, fluorescent, halogen, and HID fixtures, which means direct energy cost reductions for you. For larger facilities, changing to LED lighting has yielded savings in the hundreds of thousands of dollars range per year and in some cases, over $1,000,000 in legacy savings. (And this doesn't even include the reduced maintenance costs!)
Is LED lighting good for the environment?
Compared to traditional lighting (incandescent, fluorescent, halogen, and HID), LED lighting is far better for the environment. They use less energy, last longer, and create less heat.
Is LED lighting a worthy investment?
Yes, LED lighting is a worthwhile investment. Many facilities have a return on investment (ROI) in less than a year!