HOW THE SAFETY SOURCE SAVED FLEX-N-GATE $48,614.97 ANNUALLY ON THEIR ELECTRICITY BILL. WITH AN ROI IN JUST 26 MONTHS!
Why Should You Upgrade To LED Lighting?
75%-90% energy savings over incandescent, halogen, HID and fluorescent fixtures.

ZERO MONEY DOWN!! That's right we can upgrade your lighting to LED and you don't have to spend $1. Ask us how we can help you upgrade without spending $1.

LED bulbs consume 80% less energy when compared to incandescent light bulbs.

Maintenance Cost Avoidance (MCA) is minimum 5 years and can be as long at 15 years with our Best In Class LED fixtures having 200,000 hours life expectancy and a 10 year warranty.
Tax Deductions are available for upgrading to LED fixtures, the
EPAct 179D may allow your business a significant tax deduction.


LED fixtures contain no harmful mercury and use less energy and produce higher light output.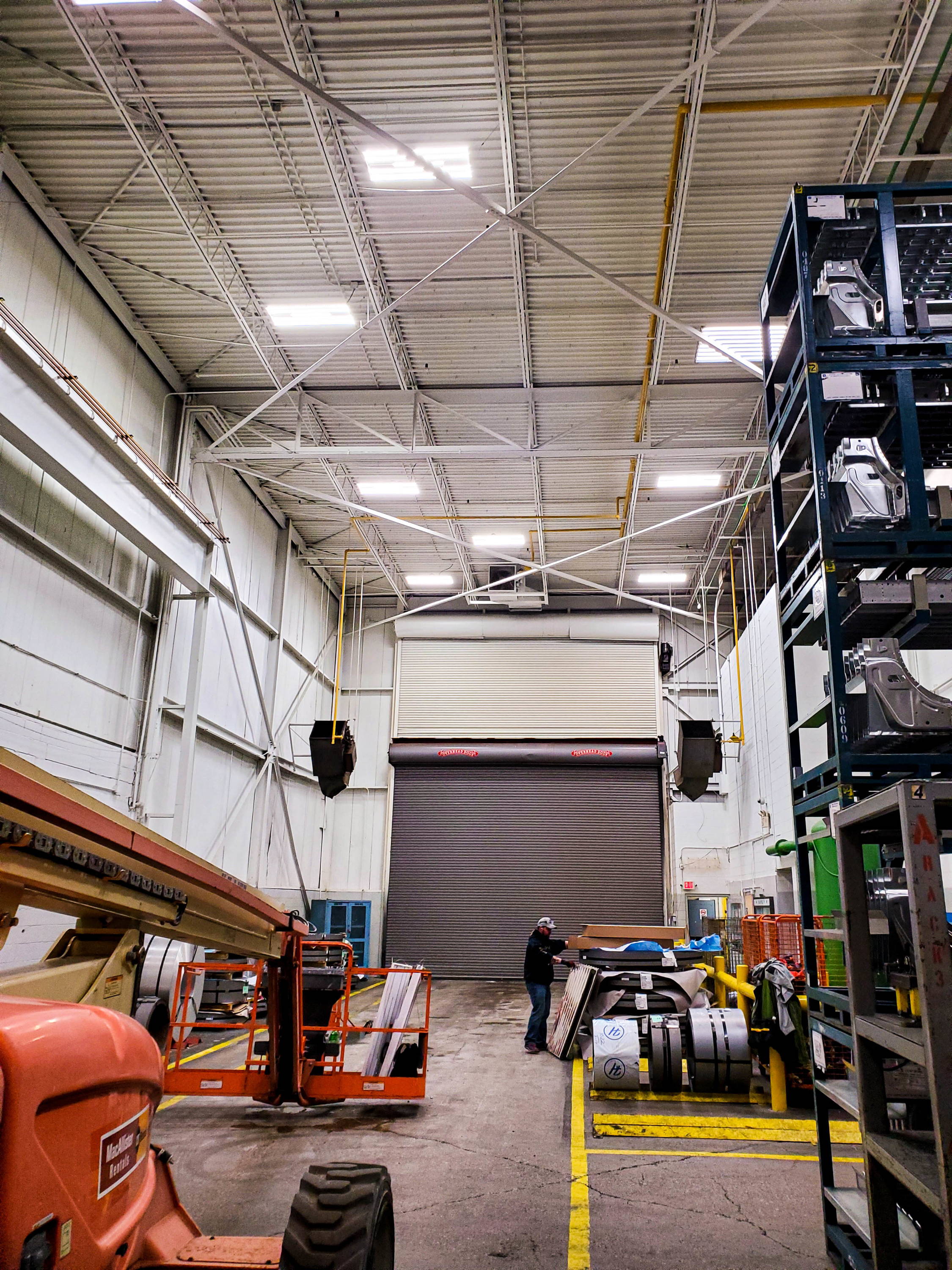 The Safety Source approached Flex-N-Gate in reference to providing a turnkey proposal to upgrade their interior lighting to new energy efficient LED fixtures. The Safety Source provided a free no-cost,
no-obligation proposal and once approved handled the application paper work with DTE Energy in order to
secure the largest energy rebate available. The lighting project took just a weekend to complete; The Safety Source
worked around Flex-N-Gate's production schedule and performed the work on time, on spec and safely. The
entire building envelope was retrofitted with energy efficient LED fixtures and lamps, including high bay and low bay fixtures, as well as flat panel fixtures in their offices.

The LED upgrade resulted in the following savings, improved light levels and maintenance costs avoidance.
These LED fixtures have a 100,000 hour life expectancy and come with 5 and 10 year manufacture warranty.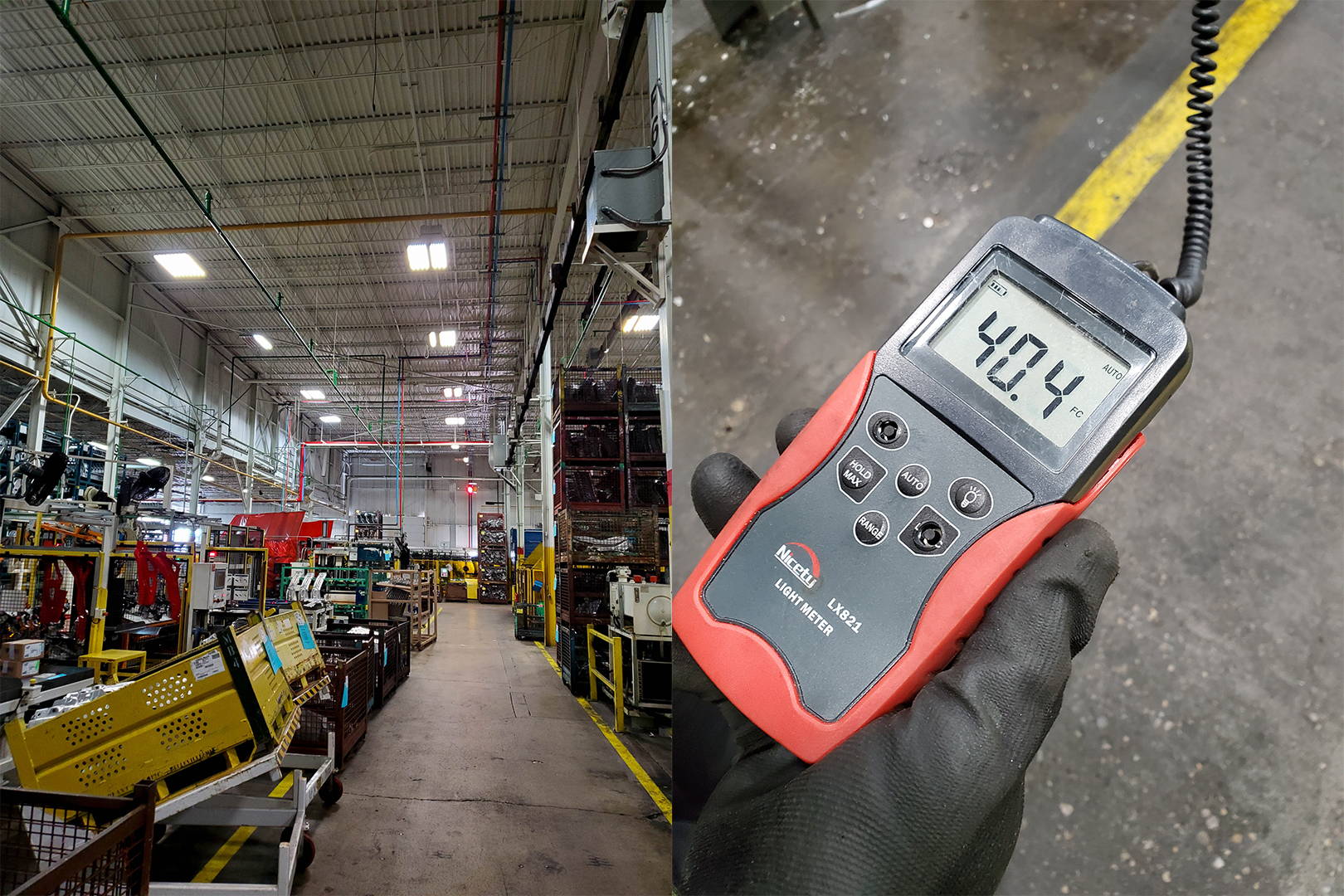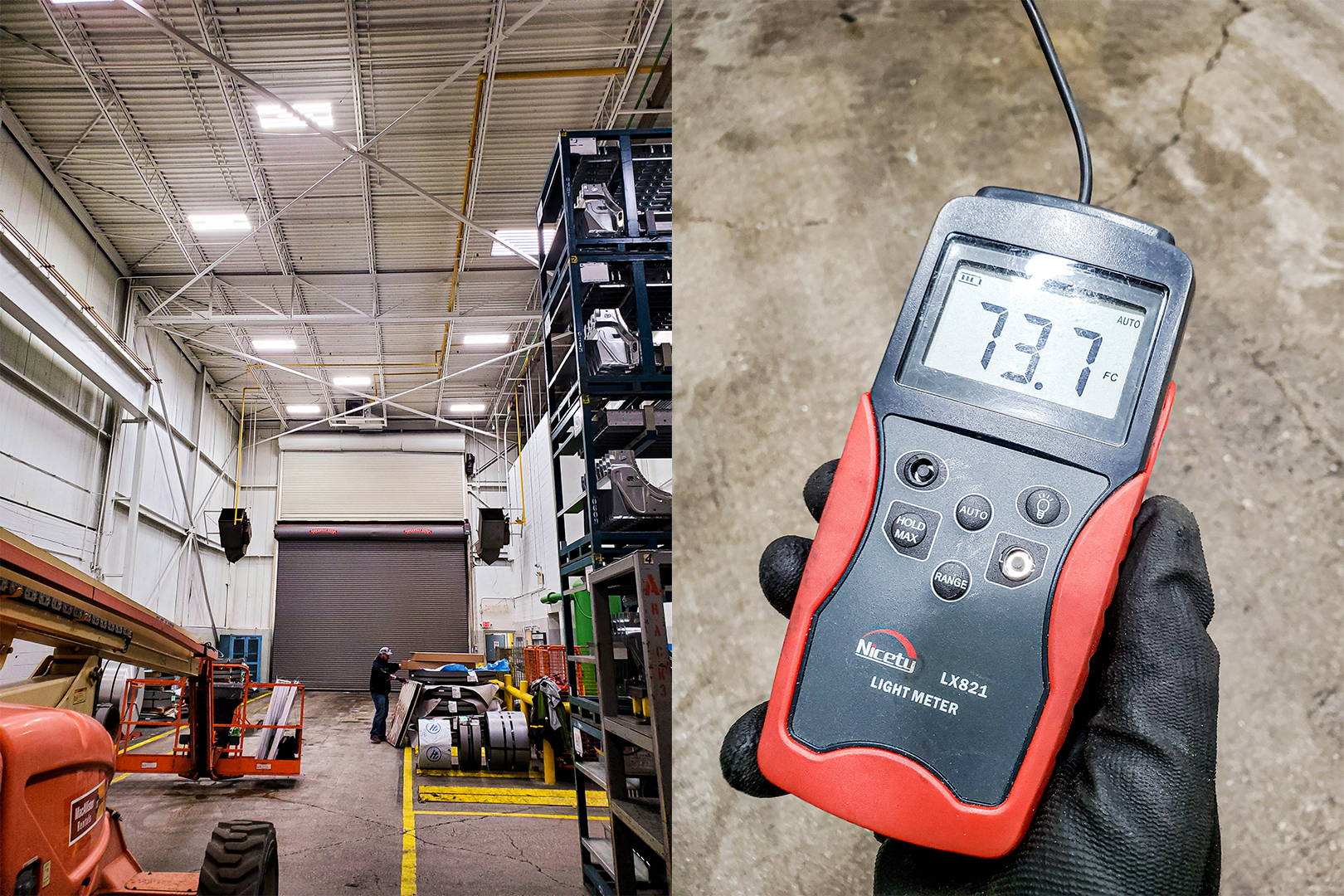 ---
"I wanted to thank The Safety Source for securing over $800,000 in utility rebates and verifying that payments were made. Had it not been for The Safety Source, we may not have known about such rebates."
Director Of Energy
Flex-N-Gate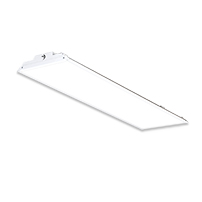 LED High Bay Lighting



Reduced high bay lighting energy consumption by 45% by replacing (202) 432 watt T5 8L fixtures with (202) 234 watt Delviro Airflex high bay fixtures that have a 100,000 life expectancy and a 10 year manufacture warranty.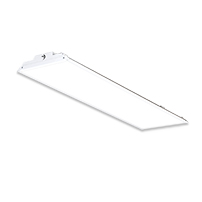 LED Low Bay Lighting



Reduced low bay lighting energy consumption by 60% by replacing (130) 220 watt T8 6 lamp fixtures with (130) 91 watt Delviro Airflex low bay fixtures that have a 50,000 hour life expectancy and a 10 year manufacture warranty.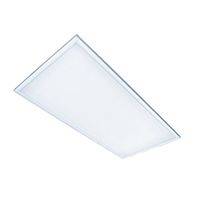 LED Office Lighting



Reduced exterior HID parking lot & wall packs consumption by 68% by eplacing (7) 400 watt metal halides that consumed 455 watts with (7) 150W igloo LED Corn Cob lamps 50,000 hour life expectancy and a 5 year manufacture warranty.
Light Quality



From 40 to 74 FC 85% increase in foot candles

Environmental Impact



Pounds of Carbon Dioxide reduced annually 760,161

Equivalent number of cars removed from road 63

Equivalent number of trees planted 7,447

Savings & Rebate



Annual Electricity Savings $48,614.97.

Reduced maintenance costs by $40,000. No need to replace lamps or ballasts for 10 years.

Rebate amount captured from DTE Energy $32,020.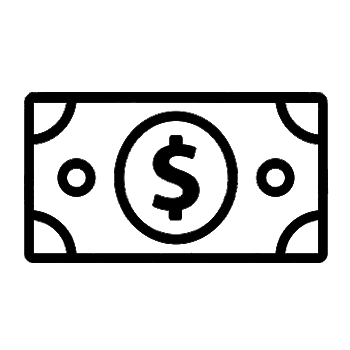 Payback/ROI



26 Month ROI, 10 year warranty on LED High Bay fixtures, LED Flat Panels and 5 year warranty on LED parking lot and wall pack fixtures.
- Step 1 -
Lighting Analysis
The Safety Source will perform a free comprehensive lighting analysis of your interior and exterior lighting.
- Step 2 -
Rebate Calculation
We analyze your current lighting scheme with the help of our program calculator to estimate any rebates you will receive for updating to LED.
- Step 3 -
Cost Reduction
After we determine the cost of upgrading your lights to LED, our software calculates the reduction in your monthly electric bill you should expect.
- Step 4 -
Installation
We install your new LED lights! After our turnkey installation, your energy bill will drop immediately and you will begin to see the savings on your next (and every subsequent) energy bill. Typical ROI is under 2 years.
---
The Safety Source has retrofit over 70 million sq. ft. of industrial and commercial space throughout the United States and Canada since 2008. We have performed these projects for the worlds largest OEM and Tier I automotive manufacturers, multiple car dealerships, distribution centers, retail stores, churches, schools, and hospitals.