Modular Cannabis Grow Room & Supplies
A Space-Efficient, Highly Productive Way To Grow
Indoor, vertical farming provides a perfect solution and is growing in popularity as a space-efficient, highly productive way to produce crops like cannabis used for medical marijuana.
Our Modular Cannabis Grow Rooms or cultivation rooms offer a convenient, budget-friendly way to meet your indoor agriculture needs while utilizing all of your available space.
Whether it's cannabis, geraniums, herbs, or tomatoes, our modular enclosures offer many advantages over conventional construction methods to create the environmentally controlled space necessary for high quality, high yield production.
Our freestanding cannabis grow rooms are custom designed to fit your needs. They are revolutionary because they give you the flexibility to quickly respond to the rising demand for cannabis products, or evolving regulations.
---
Custom Designed To Fit Your Needs
Our team will work with you to design a layout to meet your exact application requirements. Our prefabricated, modular design means the materials arrive ready for immediate installation. You can anticipate a minimum of 50% faster set up than what is achievable with conventional construction. With very limited on-site fabrication required during the assembly process, your facility stays dust and debris free.
---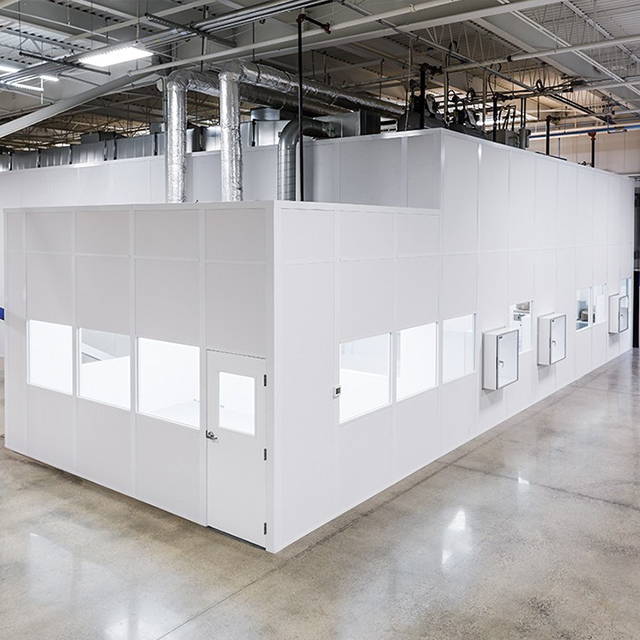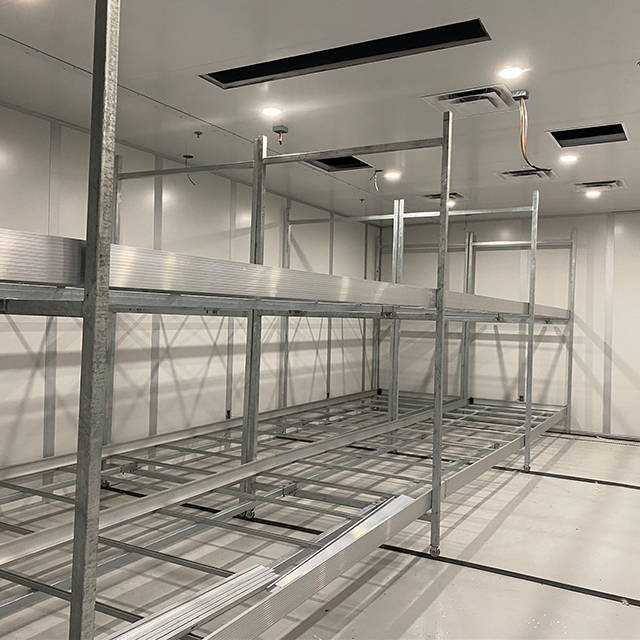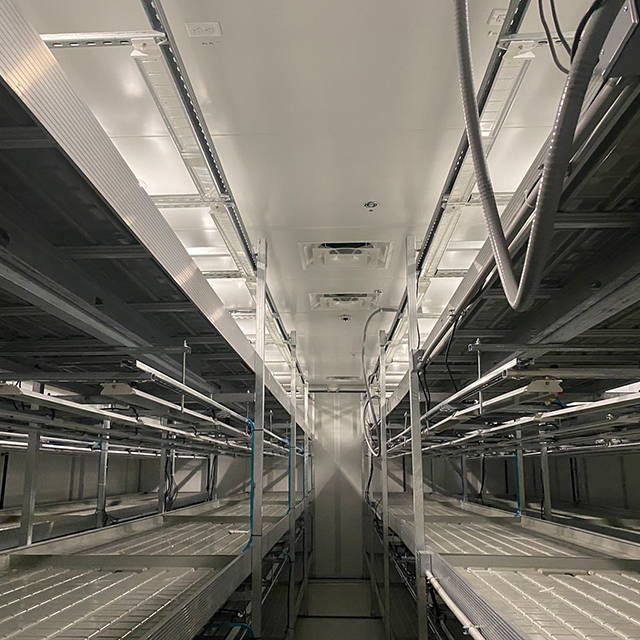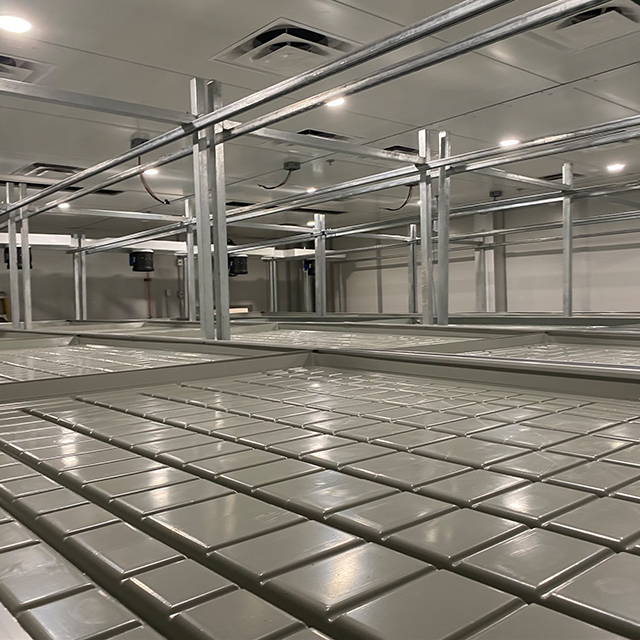 ---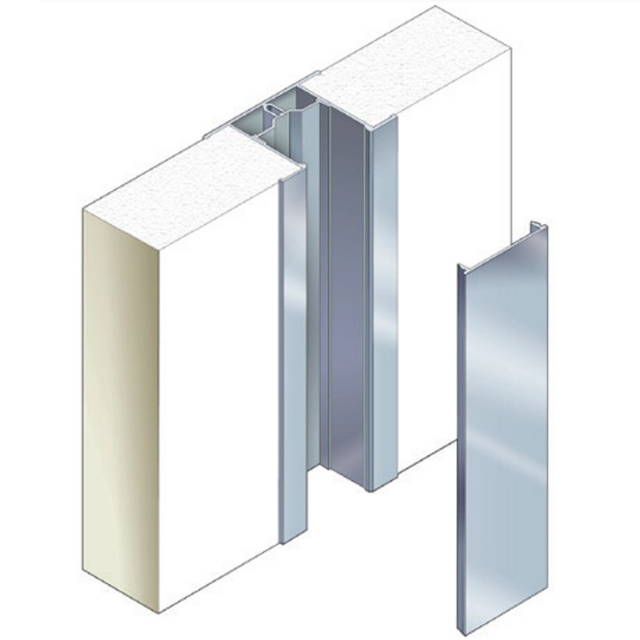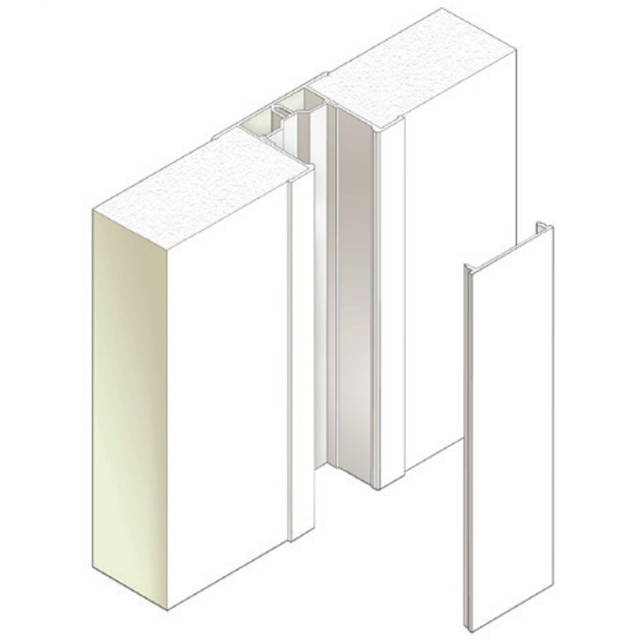 • The flexibility of this system is ideal for construction of grow rooms,
offices, break rooms, restrooms and more
• 3" thick panels that can include a variety of insulation cores and panel
finishes to address a range of application requirements
• Light reflective panel finishes are available in a variety of easy to
maintain finishes that reduce lighting requirements and improve
energy efficiency
• Wall panels are held together with corrosion proof, white or
clear anodized vertical connecting posts that also serve as a
chase to conceal electric and data wiring
• These posts also provide structural support for an optional storage
loading roof or a second level
• Integrated window and door assemblies snap into connecting posts to
create the ultimate, "solid state enclosure"
• Corrugated metal decking or panelized roof designs available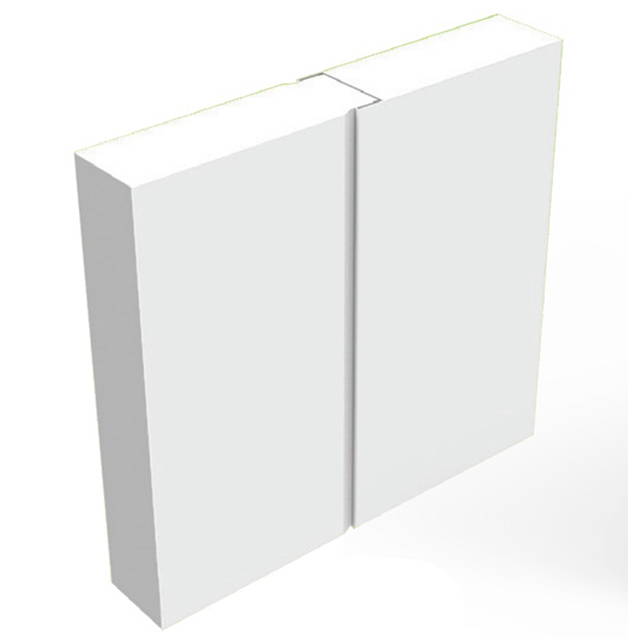 • Consists of a solid expanded polystyrene (EPS) core
• Class 1 fire rating (ASTM – E84)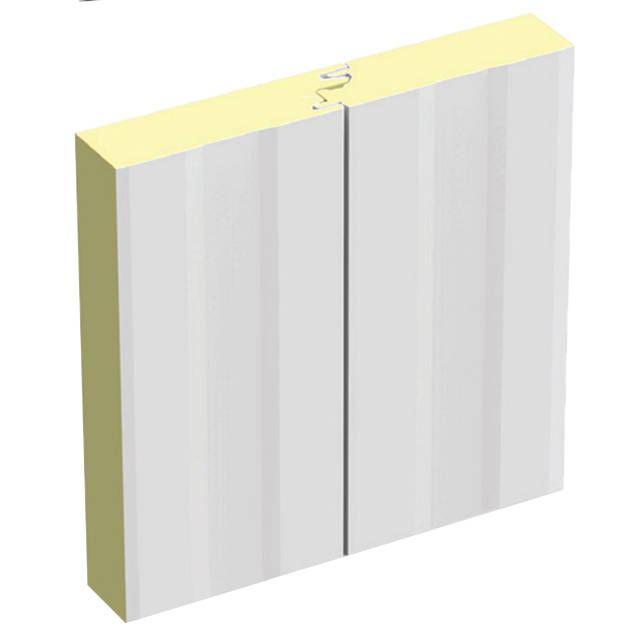 • Consists of a foamed-in-place polyurethane core
• Class 1 fire rating (FM – 4880)
---
• This self-framing system utilizes a tongue and groove
side connection to create a flush, monolithic appearance
• Individual panels are light weight and easy to assemble
• The simple side to side connection is easy to seal
• Excellent insulation values for optimum temperature control
• Include durable, light reflective painted steel interior and
exterior surface
• Comprised of mold and corrosion resistant material
---
Utilize All Of Your Available Space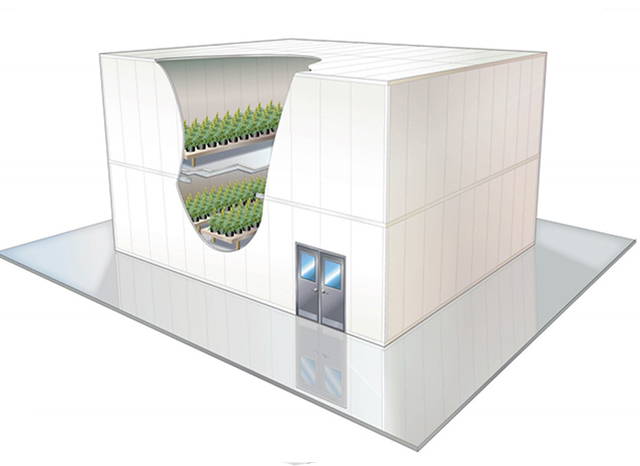 Multi-Story Modular Grow Rooms
• Multi-story grow rooms maximize use of your existing footprint of space
• Mezzanines can be incorporated into the design to create large, multi-level clear span rooms
• Concrete floors can be included to create a water-resistant deck with an integrated drainage system
• Panelized roof systems create clean, easy to seal design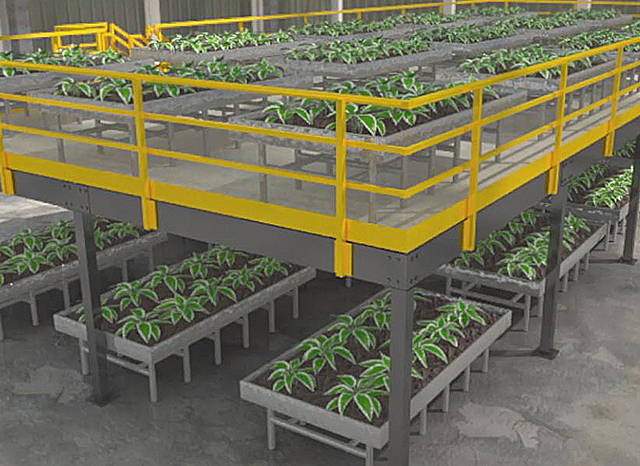 Industrial Mezzanine Platforms
• Industrial Mezzanine Platforms are a great solution to utilizing all of your available space.
• Create large, multi-level rooms in your facility
• We can build an industrial strength mezzanine around the existing layout of your facility, matching its exact height, area and load requirements
• Easy installation with customized drawings to fit your needs
---
Why Are Modular Grow Rooms Ideal for Cannabis Cultivation?
Modular grow rooms are ideal for growing cannabis because you can precisely control every environmental factor and easily access the plants.

With a modular grow room, you can control the following:
• Temperature
• Humidity
• Oxygen & CO2
• Light
• Incest/animal inflitration
• Soil pH
• Fertilizer levels
• Air quality
Plus, with Wi-Fi-enabled hardware, you can remotely check on the conditions of your modular grow room without having to step foot into the facility.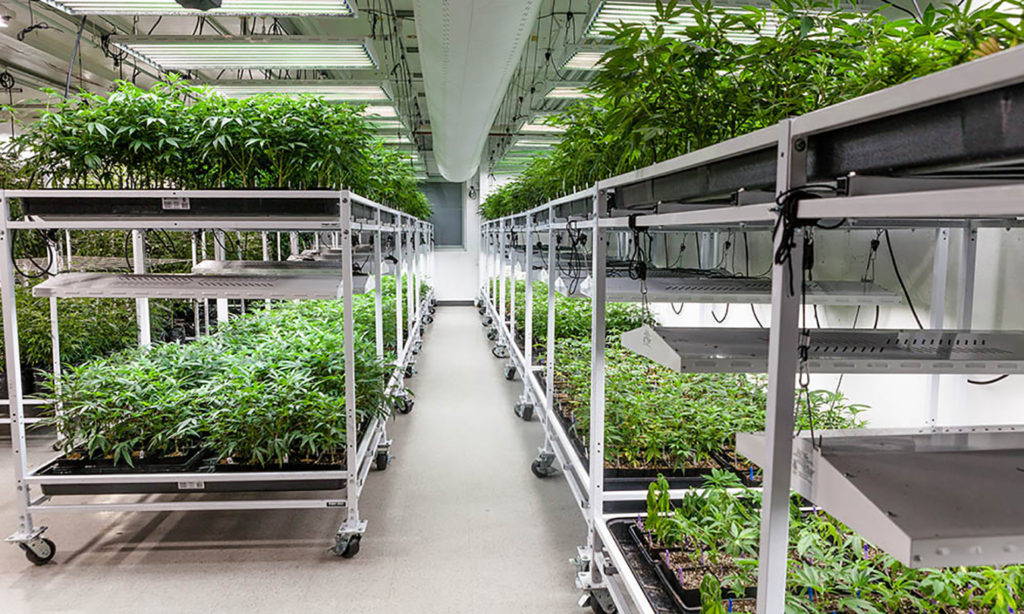 ---
---
---
Grow Room Facility Maintenance Supplies